Houston's premier wedding planner
Extraordinary wedding ceremonies and receptions from Houston's premier wedding planner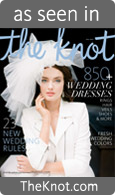 When you got engaged, did you think there would be so much planning involved? From the venue to the cake to the invitations and guest list, planning a wedding is time consuming.
As Houston's premier wedding consultant, Per Se Events understands just what it takes to make sure your wedding day is as spectacular as you want it to be. We offer wedding planning services that will leave you with a smile. And, when it comes to your big day, our day of wedding coordination leaves nothing to chance. A bride doesn't need to stress so save yourself the hassle and give Per Se Events a call.
Behind the splendor, we leverage our long-standing relationships with venues and vendors to ensure you are receiving exemplary service at a cost-effective price.
Wedding Ceremony
As Houston's premier wedding planner, the professionals at Per Se Events are dedicated to translating your vision into a reality that exceeds every expectation. We guide you through the entire process from finding inspiration to translating that inspiration into an unforgettably creative, flawless and beautiful wedding ceremony.
Wedding Receptions
Have you chosen your wedding reception hall? Have you coordinated with all the vendors? Are you down to the wire and still trying to get everything together? Per Se Events can handle everything from the wedding reception decorations to the day-of coordination matters and we understand perfection is in the details.
Rehearsal Dinners
Per Se Events can provide the rehearsal dinner invitations and help you plan everything from the seating chart to the menu. Planning a rehearsal dinner in Houston could be stressful but if you let us take care of the details, you won't have to worry about a thing.
Wedding/Bridal Showers
Are you planning a bridal shower but aren't sure what bridal party theme to incorporate into the decorations? We got you covered. Our consultants can step in and take care of the bridal shower planning for you from invitation to décor.
Bachelorette Party
How do you even begin planning a bachelorette party? Sure, you can just whisk the bride-to-be off to another city for the weekend, but here at Per Se Events, we can provide you with bachelorette party ideas right here in Houston that are sure to impress the entire bridal party.
Our wedding services include:
Arrival gifts
Bridal gown selection
Bridal registry
Bridal showers
Bridesmaids dress selection
Budget planning
Catering and menu
Custom linens
Custom paper printing
Custom stages
Decor selection
Destination weddings
Engagement parties
Entertainment: Band, DJ, etc.
Etiquette advice
Favors
Floral design
Hair and makeup
Hotel room blocks
Invitations
Jewelers
Lighting and sound
Officiants
Photography and videography
Rehearsal dinners
Rentals: Tabletop, Furniture, etc.
Save the dates
Specialty cocktails
Transportation
Venue selection
Wedding cakes